Understanding Condos
To start with, consider the location of the condo; it should be close to all the standard personal requirements such as shopping, transit, places of employment, and schools. This can save a lot in commuting expenses, which can be quite high in Canada.
Sometimes a good choice for newcomers to Canada can be a fully furnished condo, which can save you a considerable amount of money, if you are just starting out. Buying a full suite of furniture can be an expensive proposition if you have to buy it all at once. You can occasionally find fully furnished condos in the Square One area, but they usual sell quickly. Here is an example where the expert help of a local realtor can be invaluable.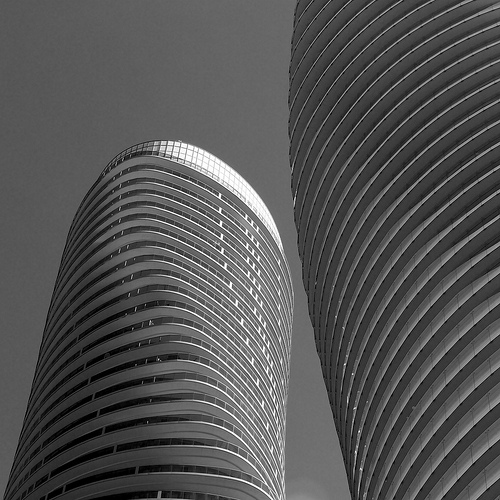 Amenities and Extras
Facilities and amenities are often a major consideration when choosing a condo. In Mississauga, you can find everything from the usual swimming pools and tennis courts, to truly amazing features such as bowling alleys, basketball courts, and rock climbing walls.
Another thing to carefully consider is the state, and indeed the existence of kitchen appliances. It can be an major additional expense if you need to buy a new fridge, stove, dishwasher, washer, and dryer.
Ensure that the security arrangements are sufficient enough to give you a feeling of safety and security. Generally life in Mississauga is very safe, but the addition of 24 hour concierge/security can be a comfort.
Finding a Realtor
While choosing a real estate agent, make certain that you find one who knows the area, and has a good track record. Not all realtors are alike, and some may attempt to steer you into a building that is not the best fit for you. The best agents provide real value when working with their clients, and can be invaluable for people new to the area. An experienced agent will not only help you to find the perfect condominium, but will also help you to negotiate and close the sale, taking care of all paperwork in a professional manner.
So take time to inspect the various condos in the Mississauga Square One area, noting their location, amenities, pricing, square footage and views, rules and regulations (such as whether pets are permitted or not).
As you get ready to purchase your condo, try and get a feel for what the neighbours are like – you can usually tell simply by standing in the hallway and listening! Great neighbours can be a real blessing.
Great real estate agents know which buildings are quiet, and can help you with making the right decision on where to live next.